Short Stay Policies are specifically designed for landlords of short term rentals and holiday homes.
If your property is being rented as a holiday home for periods of less than 12 weeks, then you can find a policy that may cover you for:

Premises left untenantable due to malicious damage to the
Building – up to $50,000 rent
Failure to give vacant possession – up to $25,000 rent
Prevention of access – up to $25,000 rent
Death of a tenant – up to $25,000 rent
Premises left untenantable due to insurable damage to you
Contents – up to $6,000 rent
Legal Expenses – up to $5,000
(There is no weekly rent limit, however each event is limited to a maximum number of weeks rent).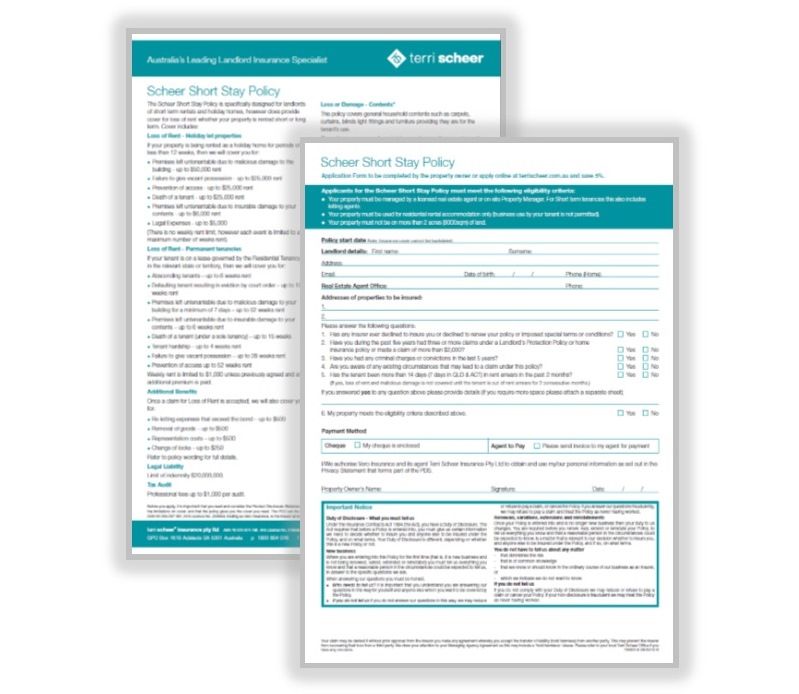 Get a quote from Terri Scheer today, click here for the website or contact us for further information 03 5977 1877, courtney.scott@raywhite.com
* Please note, that you will need to investigate and organise you own insurance before tenants move into your property.